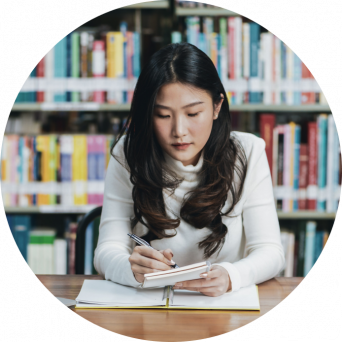 Appeal and Complaint Policies
Denial of Accreditation and Revocation of Accreditation are adverse actions. Adverse actions are subject to reconsideration and are appealable. In the case of an appealable action, ACGC notifies the program and its institution's Dean and/or Program Director, stating the specific reasons for denial or revocation. Such actions are not made public until final.
An Accreditation Warning, Accreditation with Contingencies, Probationary Accreditation, and deferral of an accreditation decision are not adverse and accordingly are not subject to reconsideration or appeal.
Request for Reconsideration
A program that has received an appealable accreditation decision will be promptly notified of the decision by written notice delivered by overnight/traceable carrier by the deadline for the notification stated by the Board. The notice shall state the reason(s) for the decision and inform the Dean/program director that she/he/they have the right to seek review of the decision by filing a written Request for Reconsideration with the Executive Office. At the time of notification, the Executive Office shall furnish the Dean/program director with a copy of the ACGC Process for Reconsideration and Appeal. To be valid, a Request for Reconsideration must be received by the Executive Office no more than thirty (30) calendar days after receiving notice of an adverse decision.
A Request for Reconsideration must contain a statement of why the Dean/program director believes that the decision was improper and must include any supporting documentation that the program wishes to have considered during the review. Information contained in the Request for Reconsideration may include evidence that the program has remedied the deficiencies that were the subject of the adverse accreditation decision.
Download a complete copy of the Request for Reconsideration Policy.
Any person (including student, general public, faculty, government agency, and any other organization) concerned about the quality of a genetic counseling program accredited by ACGC may file a complaint.
ACGC will consider and investigate only those complaints containing allegations which, if substantiated, may indicate noncompliance with the Standards of Accreditation. ACGC is not a mediator of disputes and, generally, will not interpose itself in a manner that limits the discretion of a program in the normal operation of its personnel or academic policies and procedures, unless a violation of the Standards is specifically alleged. Such matters can include: admission, appointment, promotion, or dismissal of faculty or students.
ACGC will not seek any type of compensation, re-admission, or other redress on behalf of an individual. ACGC will not respond to or take action upon any complaint that is defamatory, hostile or profane. In addition, ACGC will not involve itself in collective bargaining disputes. ACGC will not intervene on behalf of individuals in cases where the situation giving rise to the complaint occurred so far in the past that ascertaining the facts might prove to be difficult or impossible. ACGC typically will not take action based on an anonymous complaint.
Download the ACGC Policy on Complaints, Requests for Reconsideration and Appeal
Download the ACGC Complaint Form